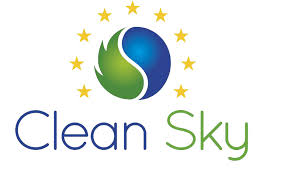 On February 13, 2020 at The Convention and Exhibition Centre of the Podkarpackie Voivodeship G2A Arena in Jasionka near Rzeszów. The Podkarpackie Region together with Clean Sky Joint Undertaking is organizing Clean Sky 2 Info Day dedicated to the 11th call for proposals under the Clean Sky 2 Programme. This call was announced on 14th January 2020.
Clean Sky is the largest European research programme developing innovative, cutting-edge technology aimed at reducing CO2, gas emissions and noise levels produced by aircraft. Funded by the EU's Horizon 2020 programme, Clean Sky contributes to strengthening European aero-industry collaboration, global leadership and competitiveness.
During this Info Day, participants will have the opportunity to   
Receive the latest information about the Clean Sky 2 Programme and Horizon 2020, 
Get specific information on the 11th Call for Proposals,
Exchange on Cooperation and Synergies in aeronautics with Regions.
About CfP11 Call 
The 11th Call for Proposals (CfP11) was launched on 14th January 2020 via the European Commission's Funding & Tender Opportunities Portal (previously called "Participant Portal of the European Commission").
Registration is mandatory. Please make sure you register in time, as space is limited. 
Registration – Registration deadline: 6 February 2020.
More information about the call is available on the website: https://www.cleansky.eu/calls
Piotr Pernak